For all your construction projects:

SINCE 1934

CONTACT US
Questions? Need an estimate?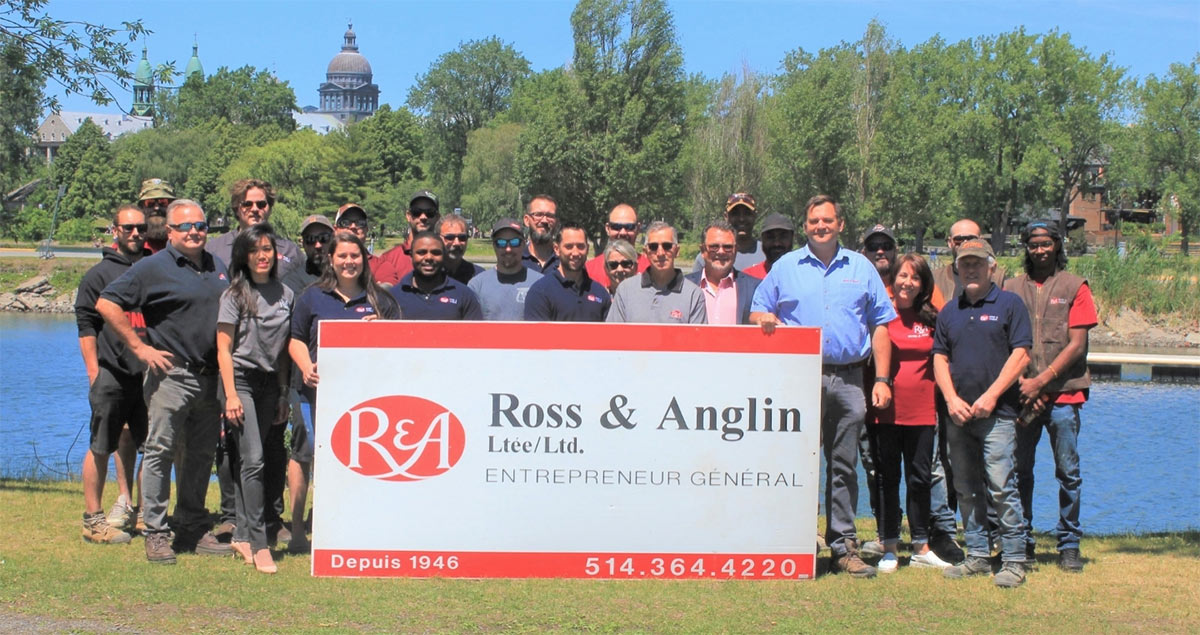 About us
Ross & Anglin is a Montreal-based general contractor founded in 1934 and incorporated in 1946. Our current ownership dates to 1967, and we have offices in Montreal and Ottawa serving all of Quebec and Eastern Ontario.
Clients we've worked for over the years include Expo 67, La Cité, Maison Alcan, the Canadian Museum of Civilization, Pratt & Whitney Canada, Bombardier, Bowater, Johnstown Ethanol and Parks Canada. We've completed projects at a wide range of industrial sites in diverse sectors ranging from agri-food to engine manufacturing, and in environmentally sensitive areas such as the dairy industry and isotope production.
Today, our contracts include foundation wall rehabilitation; bridge repair and replacement; dam repair and replacement; building services upgrades; machine bases; and interior finishes.
In every case, we succeed in meeting the project challenges without impacts on our clients' production or profitability of their operations.
Our clients have looked to our expertise not only for planned projects, but also in times of crisis, like the Ice Storm of 1998, and for emergency work such as roof repair and post-flooding restoration. From urgent projects to long-term development, Ross & Anglin offers you turnkey solutions to fulfil your needs in industrial, commercial and institutional construction.
Our Mission
Our mission at Ross & Anglin is to deliver best-in-class customer service and effectively manage all facets of your work and projects from concept to finished product, including planning; organizing and coordinating labour; equipment, materials and subcontractors; costing and scheduling; quality; and safety.
We offer our customers:
• A unionized workforce
• Up-to-date health & safety programs
• End-to-end project planning and supervision
• Solutions for unexpected/emergency events
• Complete satisfaction

We are passionate about what we do, and our passion is what drives us to go further in the industry.
– Michael Thompson, President


At Ross & Anglin, quality, integrity, safety and sound management of costs and deadlines are our priority.
– Glenn Kavanagh, ing., P. Eng., VP Ottawa